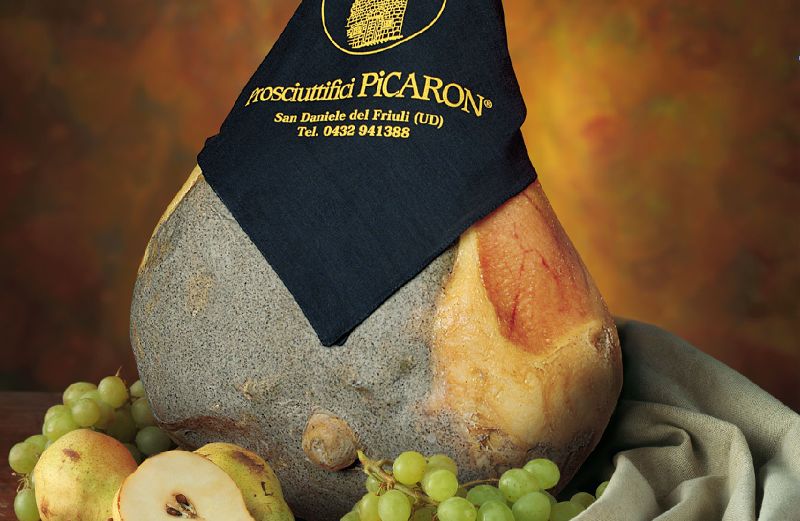 This particular process involves using only flare fat and black pepper to plaster the fresh pork legs from Italian-bred pigs.
The minimum duration of the production cycle is 10 months to complete the maturing process.
Ham on the bone - Cod. 105
Characteristics: Ham on the bone without the foot and with light brown coloured rind.
Average weight: From 8 kg to 11 kg
Storage information: For a whole leg, store in a cool place with a temperature of no higher than 20°C ; once opened keep refrigerated (+3°C/+7°C), taking care to re-cover the uncovered part with cling film.